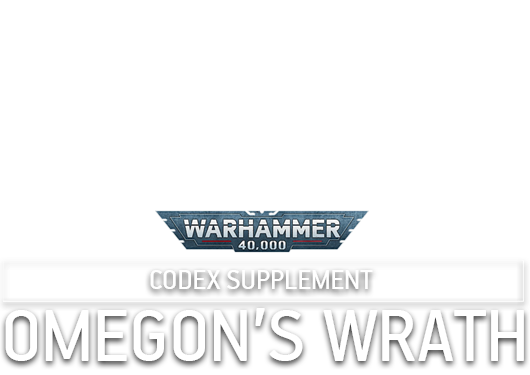 Home // Painting Competition
Hey fellow Omegons! I hit 10k followers and the usual way to celebrate such a milestone would be a give away! But as we do things differently with the #OmegonsWrath movement I want to do a competition! Yeah that's right… you need to get your brushes busy to enter this "give away"!

+++ COMPETITION +++
If you'd like to enter and take part in this really fun challenge, you'll need to paint a member of the Omegon's Wrath Alpha Legion cell:
One half can by any loyal or heretic chapter/legion you like, the other half obviously be Alpha Legion! They must be divided by a lightning effect (tutorials for lightning effect and AL armor can be found in the codex or in my story highlights on Instagram)

We would love to see conversions and brutal kitbashings though they are not necessary.
ANY model can be entered in the competition, from a single scout, to a Chaos Space Marine or Primaris Marine over to a Dreadnought or Land Raider, 30k or 40k – even a Thunderhawk "still counts as one!"
Use the hashtag #OmegonsWrathComp to share your entry!

This competition will start on the 1st of May 2021 and the Deadline will be the 1st of June 00.01 a.m.
Go wild and #MayOmegonBeWithYou
+++ +++ +++
1) To enter the painting competition on Facebook, visit the post on Facebook on @CerxiS of the painting competition you want to enter, and post one picture of your painted miniature in the comments section.
2) To enter the painting competition on Twitter, visit the post on Twitter profile @CerxiS hit follow and post one picture of your painted miniature(s) with the hashtag #OmegonsWrathComp
3) Prizes: These are paid by myself and there is no connection to Games Workshop except these are GW miniatures and literature I will give away. The Lucy models are sculpted by @loggyk . @monument_hobbies will give the winner a gift voucher for their amazing paints and brushes. @liberdaemonicabitz added Hydra bitz packs to the competition. @lookslikegamingstuff will give a battle ready set in a colour of the winners choice. Open to all countries and regions, you must be 16+ to enter. This competition is in no way sponsored, endorsed or administrated or associated by Instagram or Games Workshop.
4) One entry per person per competition.
5) Five winners will be chosen: (1st price Alpharius Book, Primaris Ltd., GW voucher, Hydra bitz bag, Monument Hobbies Voucher / 2nd price Exalted Champion of Chaos, Hydra Bitz Bag, Battleready Set / 3rd-5th price Lucy resin model)
6) All entries will be reviewed and judged by the Omegon's Wrath Dev- team. The judges shall select the entry which best satisfies the judging criteria. The judging criteria shall be as follows: originality, creativity and painting skill. Decisions of the judges shall be final.
7) Winners will be notified via a Facebook, Twitter or Instagram message from myself after the close of the competition on 1st of June. Winners will also be announced on Facebook, Twitter and Instagram to the general public.
Warhammer is a Trademark from Games Workshop. All artworks and painted models are based on the Warhammer 40k universe and are fan fiction.