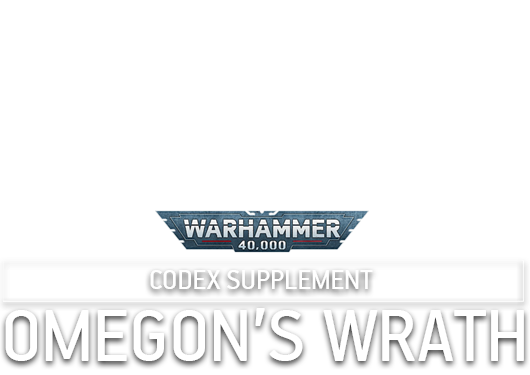 Hello brother!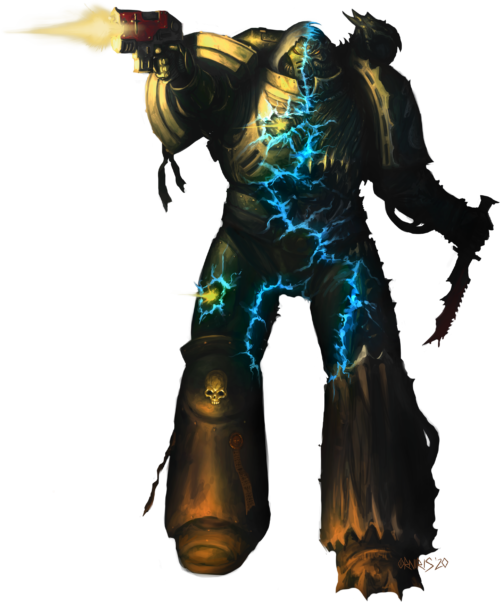 This will become the source of Omegon's Wrath Updates!

This fan codex gives you the opportunity to play the Alpha Legion from a new perspective. Instead of being branded a traitor legion, this Codex gives you the opportunity to make more of your Heretic Astartes. Whether you are a neophyte or an experienced warrior of the Alpha Legion, here you will find inspiration and ideas for your army. This living book is constantly expanding and lives through each and every one of you. Everyone can contribute to this book with lore, artwork, rules or painted miniatures. In addition to heraldry and painting tutorials, this codex will contain rules and stories that will set them apart from other codices. The truth is being reinterpreted and used for our purposes. Particular care is taken to ensure that the authors and artists whose works are used in this codex are named in the register. Some artworks have only been changed in color or reassembled, others have been completely painted for this codex because the artists wanted to be part of this movement. Other works you see here are commissioned works. In the register you can find out how you too can be part of this movement. So now find out why Omegon's Wrath will broaden your horizons! No matter whether you want to attack your opponents with demon machines or want to sabotage the Indomitus crusade. Regardless of which loyal or heretic Space Marines Chapter you choose to reshape it from within, this is your guide to the ultimate Alpha Legion force. Stay tuned and remember … this is just the beginning. With such invaluable intelligence, you'll soon be able to transform your collection of Citadel miniatures into a truly formidable Infiltration force, one both worthy of the title Alpha Legion and able to strike terror into the inner circle of your foes.
Stay tuned!
1 Comments
ON "

Hello brother!

"
Support This Site
If you like what I do please consider becoming a hydra and support me on the way of this living and growing codex
Warhammer is a Trademark from Games Workshop. All artworks and painted models are based on the Warhammer 40k universe and are fan fiction.